Quality Chevrolet Brake Services in Seguin, Texas
You work hard for your money, and you end up investing a great deal of that money in your vehicle and the upkeep needed to keep it running as it should. The maintenance and repair work can seem like a full-time job, but some systems absolutely must be carefully maintained. One of these is the braking system for your car, truck, or van, and in Seguin, TX the go-to place for these important services is Seguin Chevrolet.
Common Brake System Service Options at Seguin Chevrolet:
Brake Pad Replacement - Our GM technicians will check to see how much life your vehicle's brake pads have. If they are below a certain level, we can quickly replace them with GM approved brake pads.

Brake Rotor Resurfacing - Your rotors are what come into direct contact with your brake pads to create the friction necessary to bring your vehicle to a stop. We can check to make sure your rotors aren't warped from hard braking.

Brake Fluid Exchange - Your Chevrolet's brake fluid provides the force necessary to bring the brake pads and rotors into contact with each other. Contaminants, such as water, can make their way into the brake fluid lines, requiring a flush.

Chevy Certified Service For Brakes
One of your vehicle's most important functions is to get you where you need to go, but just as important is being able to stop quickly and safely. Having good brakes that are well maintained and in working order is critical to staying safe no matter what the conditions and environment throw at you out on the road! Keeping up with braking system inspection and related services will ensure you and your passengers stay safe while you are out and about.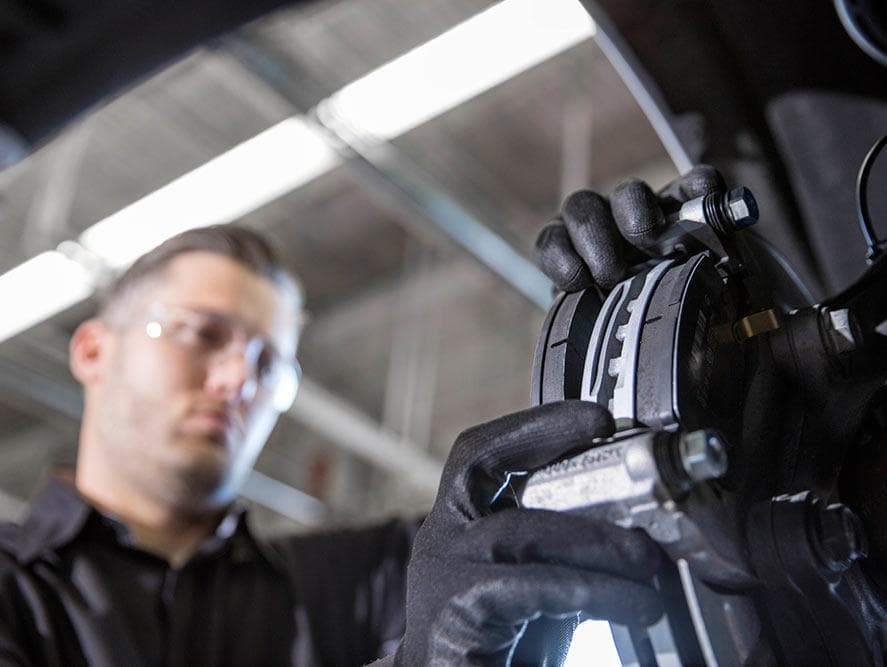 Quality Chevrolet Brake Services
Seguin Chevrolet is one of the best auto repair shops in the area and handles all the brake replacement and servicing needs that you may have. With a team of skilled and experienced mechanics, they are ready to check out your brake systems and keep them running properly. Certified Chevrolet brake services are essential to proper vehicle operations and services include brake pad replacement, brake fluid exchange, braking system inspections, as well as brake rotor resurfacing or replacement. All of this and more are available for residents in New Braunfels, Live Oak, Selma, and Universal City, as well as the surrounding areas.
Avoiding Automobile Accidents
One of the best things you can do to keep your vehicle in good working order is to get regular brake system inspections done. The saying that an ounce of prevention is worth a pound of cure is totally true when it comes to vehicle maintenance. Catching problems early on makes them easier and cheaper to fix. Something that is very minor can quickly get out of hand if it is ignored, so getting an inspection done regularly is important for your vehicle. Having a good braking system that is in good working order and properly maintained is the single best way to avoid serious accidents while you are out driving from point A to point B, day after day.
To get the best braking system inspection services, Chevy certified service providers performed, contact Seguin Chevrolet to schedule your appointment, or bring your vehicle in today for servicing.